​​​​​​​There is now more focus being placed on mental help as well as the positive and negative part that social media can play in it.
We should talk about mental help and improve matters so that we can all help to change lives. The very sad death of Caroline Flack highlights the importance that modern pressures can bring onto some people.
One in eight young people and one in four adults experience a mental health problem in any given year. We should be living in an environment where it is safe to talk about mental health. The more conversations we have the better and we can all help to end the isolation, the shame and worthlessness that too many of us feel when experiencing a mental health problem.
We all know that talking about mental health is not always easy. But starting a conversation doesn't have to be awkward and being there for someone can make a huge difference.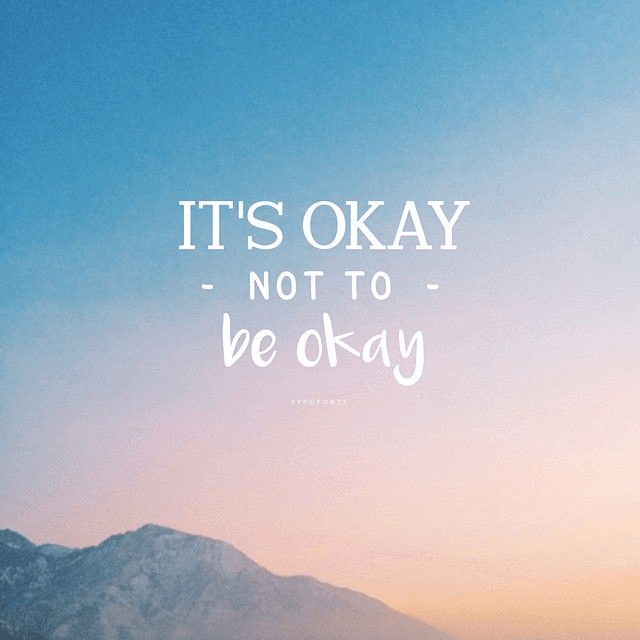 Here are some tips that could guide us to make sure we are approaching it in a helpful way.
Ask questions and listen
Asking questions can give the person space to express how they are feeling and what they are going through and it will help us understand their experience better. Try to ask questions that are open and not leading or judgmental – such as, "How does that affect you?" or "What does it feel like?"
Right time and place
Sometimes it is easier to talk side by side rather than face to face. So if we do talk in person, we might want to chat while we are doing something else. We could start a conversation when we are walking or waiting for someone. The best place to talk is a place where we feel most comfortable wherever that happens to be or perhaps we might prefer to talk to your friend online. Whenever we talk to a friend, it is at a time our friend feels able and is unhurried and is away from others.
Don't try and fix it
It can be hard to see someone you care about having a difficult time but try to resist the urge to offer quick fixes to what they are going through. Learning to manage or recover from a mental health problem can be a long journey, and they have likely already considered lots of different tools and strategies. Just talking can be really powerful, so unless they have asked for advice directly, it might be best just to listen.
Treat them the same
When someone has a mental health problem, they are still the same person as they were before. and that means when a friend or loved one opens up about mental health, they don't want to be treated any differently. If we want to support them, keep it simple. Continue to do the things with them that we would normally do.
Be patient
No matter how hard we try, some people might not be ready to talk about what they are going through. That is OK. The fact that we have tried to talk to them about it may make it easier for them to open up another time.
And there are lots of things that we can do to support them even if we are not talking to them such as doing things together, sending them a message to let them know that we are thinking of them, offering to help them with day to day tasks.
Who is the best person to talk you?
It can be our friends, our family, someone we know in School or in work, or sometimes it can be someone we do not know so well. The best person is the person we would feel most comfortable talking to.
If we notice our friend doing something different to what they normally do and we do not understand why, then that might be the time to try and start a conversation.
People often don't think that mental health is important to talk about, or that their feelings aren't worth bothering others with. By talking about mental health we reduce the stigma surrounding it and becoming more open to talking and supporting one another.
We owe it to each other to seek help if we need it and to offer help if it is required. The Mental Health Organisation website is very useful.
Also perhaps try their suggested random acts of kindness – research shows that helping others can be beneficial to our own mental health. It can reduce stress, improve our emotional well being and even benefit our physical health.
There is never any shame in asking for help. We all need help from time to time.